The Giver
April 7, 2015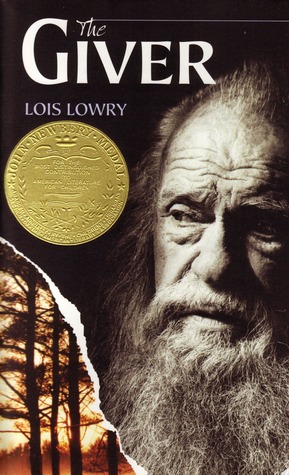 This book has been on my reading list for some time, but only because the movie shows up I decided to give it a quick read. And it is indeed quick because it is only about 100 pages.
The story starts in a community, with Jonas, an Eleven, anxiously waiting for his assignment once he becomes a Twelve. And all the story is told from the point of view of Jonas.
The story telling is quite interesting, showing a society that is not quite like ours. There are many unrevealed questions for an outsiders like us when we read it. I believe that the author will reveal it bit by bit in time.
For a preteen novel (I refuse to call this novel a YA, because it does not fit into the stereotype of a common YA), this book deals with many big thoughts: free will, controlled affairs of state, and (view spoiler). Even though the story telling is not too complicated, the story itself might trigger an apprehensive child to ask that kind of question to adult. Beware you folks if your younger children asks you this heavy caliber philosophical questions.
My complain is that it is too short. There is some feeling of un-fulfillment when I read this novel. If the author gives more room for the characters and the story to develop, I think it would make this novel better.
I cannot help to compare this novel with The City of Ember. The story begins with almost the same tone, young children waiting for their assignment. But their worlds are quite different apart. Somehow I like City of Ember better. It gives you more of a bitter sweet taste, a sense of adventure, and a deep lamentation of the lost good-old-days. It does not mean that The Giver is below par, because The Giver is indeed more philosophical. So I think it is just a matter of taste.
I think younger audience would love this book better and give it a FOUR. For me, I give it a 3.5 actually. But not quite a 4. But I am eager to read the next installment, because I cannot wait to see some surprises to be revealed in the next book.